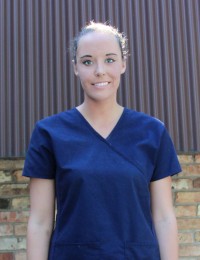 Animal Care Technician
Olivia loves that she gets to work with animals all day long and be part of many animal recoveries here at Animal Clinic. She started working at the clinic in July 2015 and has been doing volunteer jobs with animals for as long as she can remember. She's excited to continue working at Animal Clinic and bettering pets' lives!
She has a loveable 140 pound great pyrenees named Riley, who is her favorite family member ;).