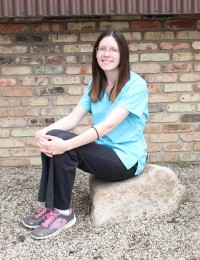 Veterinary Technician
Jessica graduated from Sanford Brown with an Associate's degree in Veterinary Technology. She is currently working towards getting her LVT license.
Jessica just began her journey at the Animal Clinic in February, 2016. She is so excited for the opportunity to work with exotics. She also enjoys providing hospitalized patient care and comfort to our animal patients. She extends her love of animals to her life outside of the clinic. She frequently pet sits for many people in their homes. She and her boyfriend enjoy spending time with Dewey, their 2-year-old, red miniature Dachshund.
In her free time, she enjoys going kayaking with her boyfriend, fishing, going to the movies and visiting Traverse City.